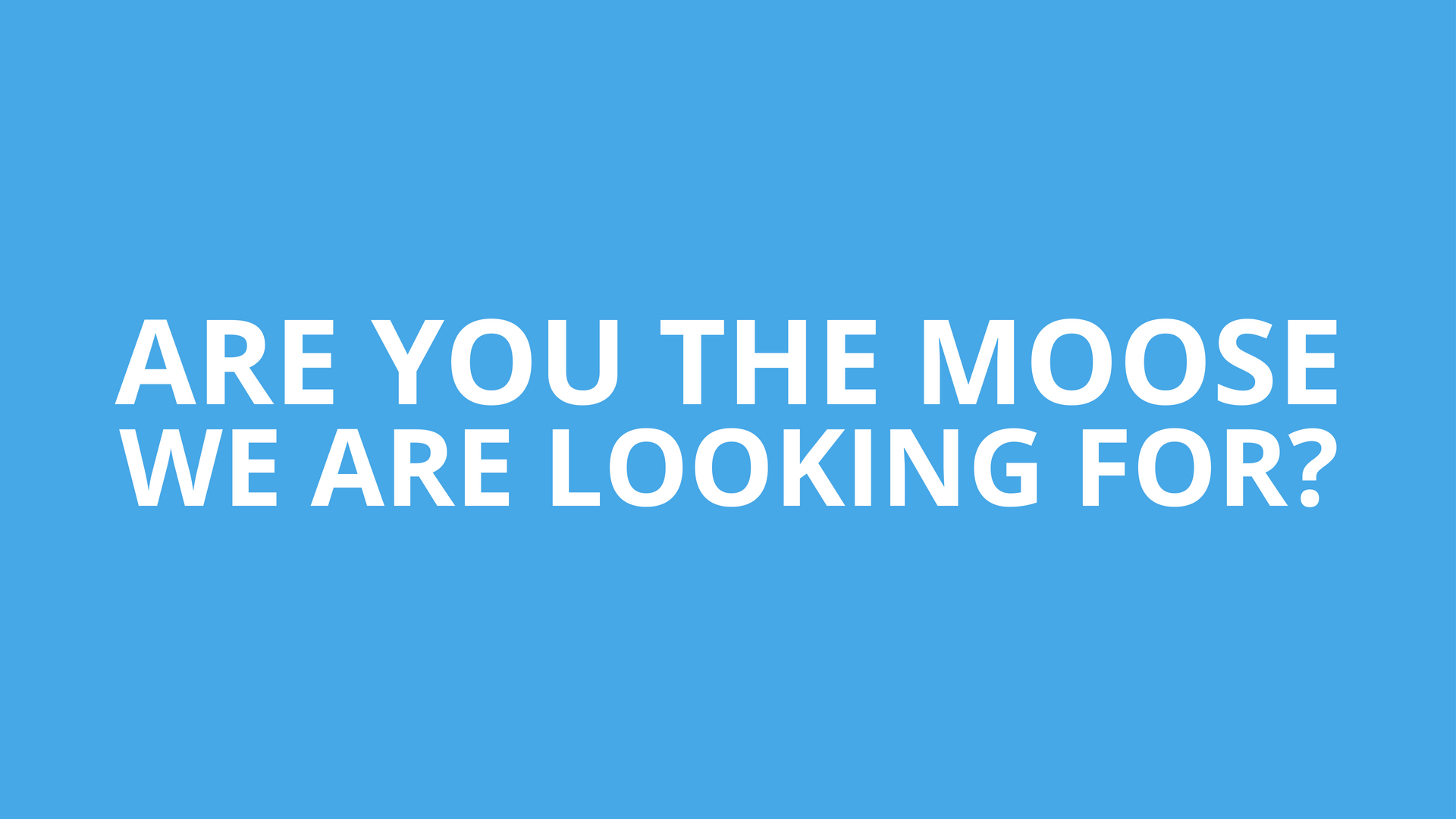 JOB OFFER: CROSS MEDIA MANAGER (M/V)

JOBDESCRIPTION
As Cross Media Manager you are responsible for all digital retail facets at our location in Antwerp.
You work out strategies (and apply them) that bring MOOSE communication (Social media, News letter, website ...) to the next level
and result in an optimized webshop conversion. Following elements belong to your job package:
You decide the digital course of a top concept store.
You make a content driven digital marketing plan that works purposefully and effectively.
You optimize all online efforts, channels and content.
You ensure consistent communication both in-store and online.
Your creativity knows no bounds, you launch bold ideas and convert trends into efficient digital strategies.
You determine the digital budgets on the basis of the business objectives.
You determine the communication strategy of the store.
You report directly to the owners ...
PROFILE
Like everyone at MOOSE in the CITY, you are sales-oriented, social, open, communicative
and a team player full of ambition and positivism. What else do we ask of you?
You already have several years of experience or relevant internship experience in a similar position and know the sector.
You have a Bachelor or Master Cross Media Management or equivalent degree.
Your friends know you as a creative person with good editorial skills.
You are also a flexible person who knows how to handle things.
You have a good sense of fashion and interior, as well as an excellent commercial feeling.
You can express yourself in Dutch, French and English and have a good pen.
Stress resistant, able to switch quickly and function properly under high pressure. You do not have a 9-5 mentality.
You're not afraid of administrative tasks (part of the job).
You can work with colleagues.


OUR OFFER
You can start as a clerk or freelancer (tbd).
The hour package is determined in mutual consultation.
We adjust your salary to your work experience and / or qualities.
The pay package also includes extra-legal benefits.
You get the support of a strong retail team
INTERESTED?
Send your resume to storemanager@moose-in-the-city.com to Martin Bonke or contact us by phone: 03/3691212
---
JOB OFFER: JOB STUDENT
PROFILE
You are flexibly employable and communicatively strong, open-minded and convincing team player.
A feeling for Fashion and Design is a must and a passion for the Scandinavian lifestyle is certainly added value!
INTERESTED?
Send your resume to storemanager@moose-in-the-city.com to Martin Bonke or contact us by phone: 03/3691212
---